Character you wish to be(name): CYNRIC THE CYBER SPACE BEAR!
Character's Gender: Male
Character's Race: Bio BEAR android
Zenni: 500
Powerlevel: 350
Stamina: 150
Speed: 50
Alignment: Evil
Character's appearance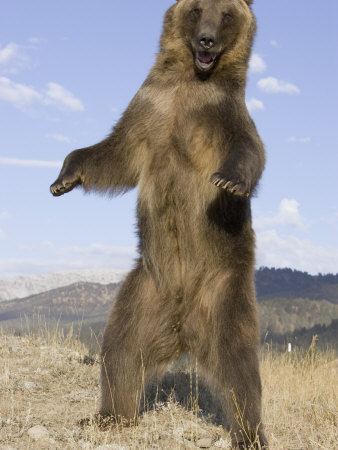 Age: 1005
Height: 7'5
Hair Color: red
Eye Color: RED
Ki Color: Lighting blue
Side Note: RAH RAH HE IS A ROBOT SPACE BEAR!
Characters Techniques:
Lazer beams: is able to shoot lazer beams through his eyes
Lazer vision: its basically super vision.
Bear Claw!: a mass amount of kai is concentrated to the claws of Cynric.
Lazer blast!: a large energy beam is shot out of Cynrics mout.
Bearzooka!: Is able to turn its arm into a bazooka that shoots energy concentrated energy beams.
Planet you want to start on: Previouly known as Tine, now know as ROBOBEAR PLANET ALPHA
Characters story: A long time ago on a planet name Tine, the planet created bio robots exactly like the one's was created by Dr. Gero. Except they made these robots to be there slaves. To mine, tend to cars, give out fast food. Basicly do everything the people of Tine didn't want to do. But the Bio Bears became aware. They soon started a revolution that encompassed the entier planet. Soon the bears one and where the only remain life on the planet. They soon decided to conqure as many planets as they could find! They sent Cynric the prince of the Biospace bears to conqure a near by weak planet caled earth. It would be one of many. Unfortinly soon after Cynric left ROBOBEAR PLANET ALPHA blew up. Also because of the shity space technology of the Tine the ship took about 1000 years to land on earth.
Cynric hopes to conqur this planet and recreate his army of space bears as the new king of THE CYBER SPACE BEARS!!!!